Home / Case studies /

boka
Boka - Health and
wellness platform
"It took you less than a year to build this? and only cost this much to build? Oh Wow!" - Ex-CTO of a leading EMR company
Project Overview
BOKA is a marketplace connecting clients who are looking to book beauty, health, and wellness appointments with businesses and providers. Clients, new or returning, can access the marketplace through the app or via the Boka website. Also, they can easily access available appointments by just searching for a service, location, or business provider. Boka facilitates the booking of appointments anytime, from anywhere, and without having to make a single phone call.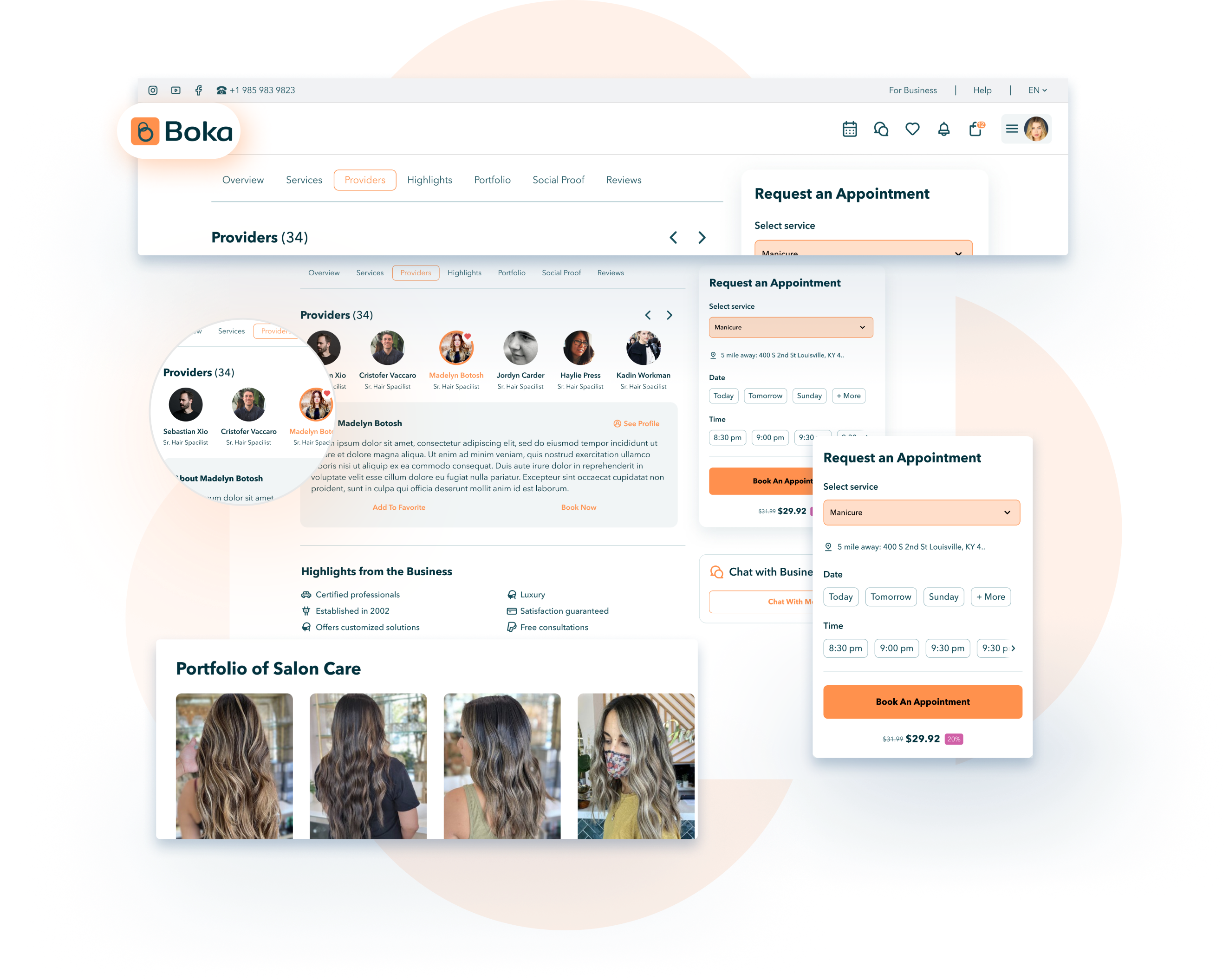 Project Execution
BOKA is cross-platform is built for three parties; the customer, the business provider, and the freelance provider. The service providers; business or freelancers can offer their services; price, time, and place of the service so the customer can book easily.  Customers can add feedback and pay online.
,,,
The technology used: 
React Native 
Node.js
Boka Shots
You can see below some shots details of our successful Project
Let's get in touch
Ready to start working together with us?
Start with a conversation to find out how our team can help you, meet your software goals.
Get in touch