Home / Case studies /

Monmedx
Monmedx - Health and
wellness platform
"It took you less than a year to build this? and only cost this much to build? Oh Wow!" - Ex-CTO of a leading EMR company
Project Overview
Monmedx is a platform that enables specialists, clinic managers, family doctors, patients, pharmacists, and labs/imaging centers to communicate in real-time on one platform, improving end-to-end efficiency. It's an Integrated Medical Platform to perform all clinical practice needs, Monmedx is:
HIPPA compliant.
Designed for medical specialists.
From the patient file, communications, to CME and billing.
Customizable and agile.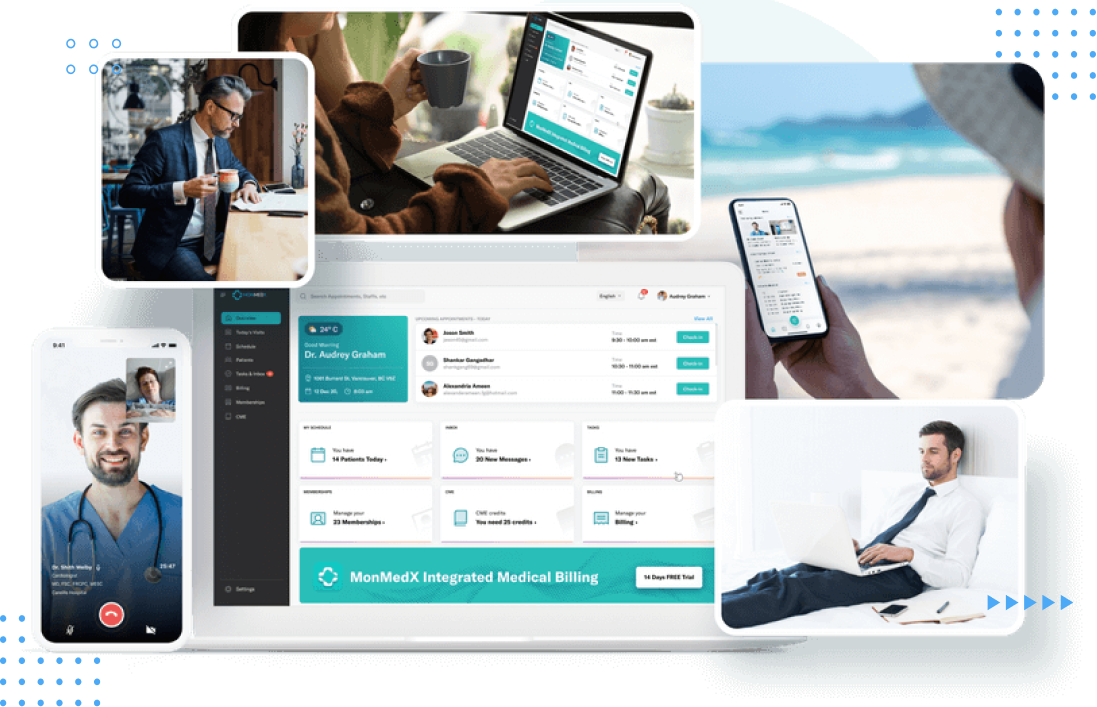 Project Execution
Monmedx Cross platform consists of a Web Application that allows physicians, nurses, medical and administrative staff to access various capabilities. Also, the patient can access their healthcare data using (the Patient Mobile app).
The platform implements a large array of required function to run a medical practice:
Electronic Record Management (EMR/ EHR).
Patient files.
Requisition Management.
Fillable PDF Forms.
Digital Signatures.
Medication Management (Rx).
Charting, Scheduling appointment management.
Billing, Search, Email, in-clinic messaging, and e-Fax capabilities.
Telemedicine and remote patient monitoring capabilities.
Monmedx process
(design)
Documenting business requirements.
Foundation of UX/UI.
High level architecture.
Identify spikes.
Proofs of concept (POC).
Identified 3rd party components, software packages, and services.
Intellectual Property,  (compliance wiht HIPAA, PIPEDA).
MVP features.
Hardening sprints, performance, security and compliance checks.
MMX Shots
You can see below some shots details of our successful Project
Let's get in touch
Ready to start working together with us?
Start with a conversation to find out how our team can help you, meet your software goals.
Get in touch